Pet Safe Essential Oils (& More) for Flea and Ticks.
Spring has sprung in NYS and I know the ticks will be appearing soon. The squirrels, birds, chipmunks, deer, and bunnies explore our yard and leave little visitors behind. These tiny visitors find their way onto our animals and make life suck. We have 2 black pugs and it's super hard to see what a tick jumps on board for a free ride.
Did you know that many of the top spot treatments on the market today are neurotoxins? We had no idea when we put some on our pugs (many years ago). My poor pug had a seizure not long after applying the liquid to his little body. He bounced back but was never really right after that. We promised ourselves to NEVER use that stuff again.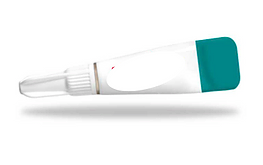 Fast forward a few years and we stumbled upon Young Living essential oils. After much research and learning, we decided to use their products for our flea, tick, and mosquito routine. Young Living's insect repellent is what we choose to use for our everyday repellent. I know, I know many people think essential oils are toxic to our animals. I did too until I learned more. Gonzo's Closet was launched to help you and your family have NO FEAR when it comes to proper essential oil use. Just remember we use only one brand because we trust the quality and do not suggest taking our suggestions and using another brand.
We apply a dime-size amount onto our palms, then massage it into the dogs' coats… starting around their neck, down their chest and legs, across their backs and belly, up and around their hips, and down the back legs. Make sure the front and underbelly are massaged well, it always seems like the ticks jump on and attach themselves to the head/neck/chest areas more than any other.
The body loves this product and may absorb the oils quickly so you may have to reapply later in the day. Unlike top spot treatments, our pet's body knows how to effectively use YL essential oils. When we use natural products we have to become more detailed in our inspection of our fur babies. One of my favorite things about this product is that everyone can use it (animals and humans of all ages). A little goes a long way.
You can see in the ingredients list that several essential oils are listed. When you use Young Living essential oils this is a safe list of oils for our pups. I have been using this product (on my dogs) since its launch and love it. Essential oils of Citronella, Lemongrass, Rosemary, Geranium, Spearmint, Thyme, and Clove are included. I will mention that some of these ARE on the "DO NOT use list" by many bloggers/websites/businesses and I must explain why.
Another thing you can do is look at the ingredients in yl's insect repellent. You can make a spritz with these YL oils if you don't have the repellent on hand (yet). Grab some glass bottles on Amazon and have fun creating a spritz. I love adding Kunzea to all my recipes for those summer annoyances. It's commonly called the essential oil of the "tick bush".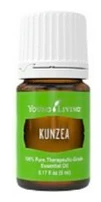 Did you know, any EO's are distilled with chemicals like turpentine (not water like YL does), and those chemicals stay attached to the EO's and make them VERY toxic to animals? You have to know the company behind the oils to know if they are safe. It's not the plant (yes, I know some plants are toxic to animals but that's not this topic) and not all plants are good enough to have their essential oil bottled by Young Living. The brand is very mindful of what they use and what they bottle.
NOW, I have to get real with you. TICKS are everywhere and we have to be prepared if a tick does attach itself to your pup's body (or yourself). We have a tick-removal kit ready at all times. We love this one (click here). This bag contains a tick twister, purification by Young Living, and a tissue. Use the tick twister to remove the tick from the body, use the tissue to remove the tick from the twister, flush it, apply some purification essential oil to the bite area and reapply a few times a day for a few days. Keep an eye on the area and consult with a vet if it needs more attention. Make sure this bag is always ready to roll.
Make sure you check your animal's body/coat every day, multiple times a day. Some of our favorite times are when we massage our pups at the end of the day. Some of our favorite grooming tools can be found here. By brushing/massaging every day, you will feel when a tick attaches. Make sure you know what's a "wart" and what's a tick. Ticks are black and have legs. They dig in with their heads. Warts do not have legs!!!
Ticks carry many diseases with them. Did you know they vomit into their host when it attaches to them? HOW GROSS. Because of this, we like to do a raindrop essential oil massage to our dogs after they get bit. It's so good for their little bodies (and ours). We will talk about Raindrop soon.

This post may contain affiliate links. Additionally, remember that I am not a doctor and any health statements must be verified by your doctor.